I've always believed that women dig guys with shorter haircuts. Depending on your facial structure, they can make you look more masculine, bring out your best features, and make you look like a more confident, cool guy. The great thing about shorter cuts is that often times they do not require any products, and with the right clippers, you can cut your own hair. Here are some of the best, most fashionable short haircuts for men right now.
Buzz Cut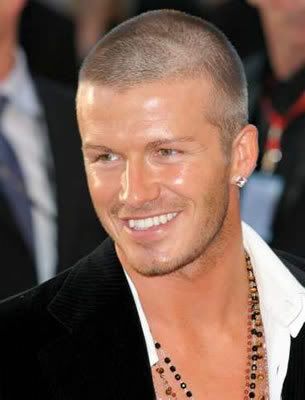 The buzz cut is a great summer haircut, low maintenance and so easy to cut you can do it yourself. This cut is basically the same length all around, usually from 0.5 to 2mm. It is super easy to maintain, very masculine, and gives you a tougher look. I recommend that every guy try out the buzz cut at least once in their life, and if you like it, you can do it yourself and save a lot of money while looking good.
Crew Cut
The crew cut is a little bit more low risk than the buzz cut. For the crew cut, you will have the sides cut short, usually anywhere from 0.5 to 1.5mm, and the top a bit longer, ranging from 2 to 4mm. If you can pull this haircut off, you will look very masculine and strangers will start calling you "sir." This is a great short haircut and one that is also easy to maintain, but a bit more difficult to do yourself.
Short Faux Hawk
I am sure most of you guys have seen some crazy, tacky looking mohawks and faux hawks, but a short faux hawk on the right guy looks great. It is a little more risky, but if you can pull it off, you will be rocking one of the most edgy and fashionable haircuts in town. 0.5 to 1.5mm on the side, fading into the faux hawk which can range from 2-4mm. This is great haircut which is a bit harder to maintain, but it is fun and you will get a lot of comments on it.
Bald
Ahh, the chrome dome. This is a high risk, high reward haircut. Zero mm all around. A lot of guys look downright creepy with this haircut, but if you can pull it off, you will look like one of the baddest, most alpha dudes around (see above image). Super masculine, this haircut is the easiest to maintain and you will never have to visit the barber again. So if you think that you could pull of the bald look, go for it, and if you are already balding then come home baby, come home!
Women dig guys who can rock a nice short haircut. Not only do they look masculine and are easy to maintain, you can learn to cut them yourself with the right set of clippers.