How to Use Your Business Sense to Dress Your Curves
I was always a curvy girl. Never the stick-thin kind, always had some extra coverage around my waist, you know, for the cold winter days? After I gave birth to my second child, well, my winter reserves got almost as padded as some of the wealthiest investment funds out there.
So, as a businesswoman and a curvy girl with a healthy appetite for both management theories and "look at me" fashion, I have gathered over the years what I call my Ultimate Curvy Fashion Five. Since the only things I don't like to share are my shoes and my ice cream, well, I guess I'll share:
Manage from the bottom up: As a totally passionate shoe lover, I find it so much easier to build my outfit starting with my shoes. It's just like running a business! best practices are implemented from the bottom up, starting with those employees who perform the day-to-day tasks! Not only does this approach make you pay attention to the foundation of your outfit, but it also helps you keep proportions in mind... and in check!
Location, location, location...for your accessories: Accessories, and most importantly where you place them, can do or undo your whole outfit. Long, elegant earrings will help elongate your neck and trim five pounds off your pretty frame. So do short and chunky necklaces. When in doubt, go for the classic, no-miss hoop earrings that will automatically showcase your face and neck. Ole!
Set the tone at the top! In this case, the top of your head...The bigger the hair, the better your fashionista self will look! Remember, proportions are everything! Sport that Kim Kardashian-esque do, and keep the rest of your get-up subtly elegant, and you're bound to turn heads (your own included)...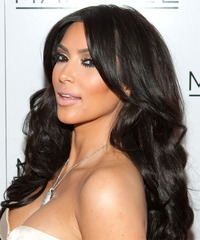 Base your Portfolio on Key Investments:Wrap dresses, blazers and flowy tops should be the foundation of your fashion portfolio. Can't go wrong with any of these? They adapt to every season, and make you look impeccable even on your most bloated of days! If you wanted to give these basics extra oomph, just go the belt way: cinch a nice belt around your waist, and voila, did you lose weight?
Always remember to balance your portfolio! Balance is always key! Sporting a fitted top? Allow yourself some breathing room in your bottoms, unless of course you are keen on the Catwoman look. Not all of us are Halle Berry...Tight leather leggings will look a hundred times better with a flowy blouse, as opposed to your Junior high statement midriff-baring shirt...There are other ways of remembering the good ol' times...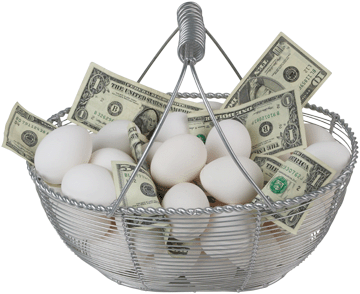 So yes, in business as in fashion, certain rules are golden...and allow you to keep your mojo and eat your ice cream!