Reading is fundamental, remember that? In a world of 24/7 television/cartoons, video games and digital information abound, nothing can take the place of reading a well-written and illustrated book designed for ages of 1 to…well…as old as a happy/healthy imagination stays alive. There is no doubt that reading is advantageous - both academically and behaviorally - for the developing child. Get them interested early and they will be reading on their own before you know it. Following is a list of children's books that will not disappoint. Of course, this list is not exhaustive but, nonetheless, should not be ignored.
CLOUDY WITH A CHANCE OF MEATBALLS – by Judi Barrett
This the epitome of a children's book, a creative and imaginative tale that leaves a lasting impression. It is a story of a far-away town called Chewandswallow. In Chewandswallow, there is no need for grocery stores or cooking because weather comes at breakfast, lunch and dinner dropping food from the sky. Illustrations are as entertaining as the story-line. Giant cheeseburgers pour from the clouds and giant pancakes with maple syrup and butter cover entire schools. In this town, weather patterns depict the menu and the amount of food to be eaten. How awesome would it be? And how long could you live in Chewandswallow? Read this classic to any child and let them decide.
ONE – by Kathryn Otoshi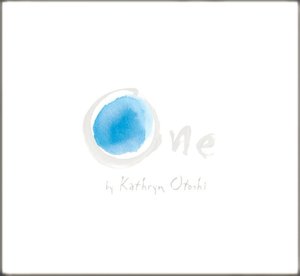 A marvelously simple fable with an important lesson of dealing with bullying and being proud of who you are. Told with illustrations of nothing more than simple color spots and numbers, ONE highlights the importance of standing up for you with the help of peers. It is perfect for the growing mind, learning to read and learning to count.
THE DAY THE BABIES CRAWL AWAY – by Peggy Rathmann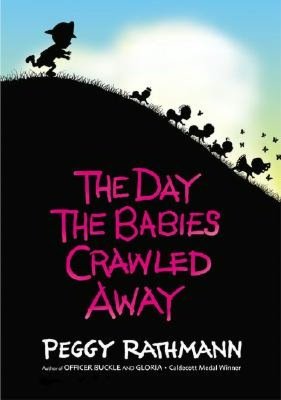 Parents are busy shoving their faces in pies when a group of babies wonder off and encounter the perils of woods, cliffs, and bats. A child pursues the babies and guides them home. A catchy poetic prose will allow children to easily follow the story. The illustrations are refreshingly unique silhouette-like pictures with subtle quirks hidden in the pages. The babies are saved, "Hooray."
THE LORAX – by Dr. Suess
It was difficult not to include several books by the gifted Dr. Suess. The LORAX does not disappoint using his well-known gift of language and noteworthy caricatures which make Dr. Suess, well, Dr. Suess. An environmental epic that depicts the importance of respecting and preserving the environment, the Lorax is the protector of the trees and animals against the greedy Once-ler who destroys and pollutes for profits. The Once-ler does not learn his lesson until it is too late but gives hope to the future generations and inspires the reader to help make a change. Dr. Suess is not ideal for the beginner reader due to his 'creative words' but it is allowed because the story is told in a land quite different than reality. The LORAX easily allows the child to side with the good of the environment and yearn to live in such a colorfully playful land of animals and nature.
OWL MOON – by Jane Yolen
A sophisticated prose filled children's book that adds a healthy dose of scary - perfect for young readers. A young child is allowed his first trip with her father into a dark snowy forest for a chance to spot an owl. They walk silently in a dark forest trying to catch a glimpse of the ever-wise owl. OWL MOON is descriptive and captivating. It very well may be the first story that makes a young child shiver and jump. After reading this book, don't be surprised if your kid starts tip-toeing and hooting next time in the woods.
THE VERY HUNGRY CATEPILLAR – by Eric Carle
Created in the 1980s, this story of a young caterpillar eating his way to becoming a beautiful butterfly has stood the test of time. The caterpillar eats through many different foods leaving a small hole in each page. Carle involves each day of the week for an added educational benefit. The only downfall of this book is a young child may ignore all the other books on the shelf for a good while. But it will be worth it after hearing your kid yell, with excitement as the last page is turned, "A beautiful butterfly."
TAKE YOUR CHILD TO YOUR LOCAL PUBLIC LIBRARY. Taking kids to a public library is a free and simple way to expand your child's world and improve a skill that will aid them for the rest of their life.