Cereal Character Halloween Costumes for Halloween 2017
What do Tony the Tiger, the Trix Rabbit, Lucky the Leprechaun, Count Chocula, Frankenberry, Cap'n Crunch, Snap, Crackle and Pop. and Toucan Sam have in common? They are the mascots- the "faces" - of some of the most popular breakfast cereals on the market. These cereals, along with their famous front men, have been sugaring up generations of children.

Cereal characters are a part of most people's childhood. We watch the commercials and read and reread the cereal box each morning at breakfast. These characters are a part of our early years, so dressing up in costume like one of your favorites is nostalgic trip down memory lane.
Many cereal Halloween costume are available for children and adults.
Cereal Character Costumes-Count Chocula

Whoever thought of the idea of chocolate cereal for breakfast probably had a lot of money to pay dental bills or at least did not work with sugared up kids all day! Count Chocula was one of a triad of spooky characters to get their own breakfast cereal.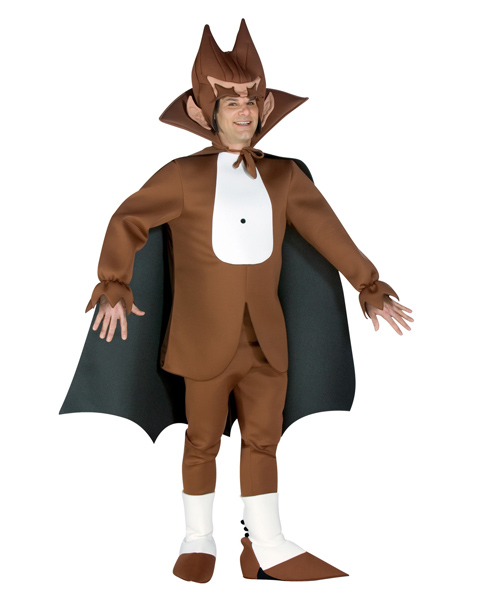 This Halloween costume, in chocolate brown, of course, is made from poly foam and comes with a long cape and stand-up collar that ties in place around the neck. It also includes a long sleeved white shirt with faux buttons. The pants have an elastic waistline for a comfortable fit. The show

Credit: www.amazon.comcovers stay put with elastic.


Cereal Character Frankenberry Costume

For a scary monster, Frankenberry was really a sensitive fraidy cat! If you are brave enough, you'll be a vision in pink when you wear this Frankenberry costume. Everything you need to be the perfect pink monster is included… the shirt, pants and shoe covers. The headpiece, which is also included, has an opening for your face.
Trix Rabbit Cereal Costume

Both kids and Trix Rabbit could not resist the raspberry red, lemony lemon, orangey orange, wildberry blue, grapity purple and watermelon. Hmmm…all of those dyes and sugars!
Credit: www.amazon.com

This white costume, which is made from polyester, comes with a shirt, pants, shoe covers and gloves. The large headpiece permits you to see while still staying in character.
Lucky the Leprechaun Cereal Costume
Credit: www.amazon.com

Will people think you are "magically delicious" when you walk into the party dressed as Lucky, the Lucky Charms leprechaun? Who knows, but you will enjoy the attention as people admire your green hat and jacket, which is just like Lucky's. This costume also comes with a green scarf, black pants, and green show covers with a yellow buckle.
The rainbow of charms are also included.