Culture:Cultural Traditions
Culture: Cultural Traditions
Carrying on from "Mystics's" excellent blog here in Info Barrel, I want to explore how cultures evolve but somehow constants seem to stay the same. I have used Wikipedia to find this definition as a starting point:-
The set of shared attitudes, values, goals, and practices that characterizes an institution, organization or group.
For me this is a very complex issue and it is something I have thought about for a while. To explain how I will go about this I will give examples I feel illustrates the huge scope of what is meant by culture and try where possible to back this up with references.
I am English and I will use my experience as a starting point. My observations do not mean that any of these characteristics are unique to England but are just possible examples. Yes, as pointed out by "Mystic" there is a rural and an urban culture. This I feel is true in the UK as it is all across the world.
We also have to relate to different cultures and customs depending on where we are, the work we may be doing and the people we are with.
I am originally from the New Forest Hampshire. When I go into a country pub in that region I immediately blend in. It is the culture I came from. Alternatively having lived in London for many years and now working again in London I blend in immediately into the urban multicultural diversity of modern inner London.
This is an important issue. It seems to me that we are imprinted very early in life and learn to live and function within a particular culture. As we grow up and as I have indicated we can change and adapt to some extent.
Cultures seem to sustain themselves for years. They may adopt but key characteristics can stay for a long time.
Urban Cultures
Music Hall lives
So taking a period of roughly a 100 years in London I will be comparing Dizzie Rascal the contemporary rapper and Lily Allen the singer, Ian Dury punk singer of the late 70's, Tommy Trinder, comedian in the 1940's and Marie Lloyd Musical Hall singer.
"Wanna Be " Lyrics Dizzie Rascal with Lily Allen
(Lily:)
So you wanna be a gangster
Tell me just one thing (tell me just one thing)
What you know about being a hard man
Your mum buys your bling (what!)
"Billericay Dickie" Lyrics Ian Dury
I'd rendezvous with Janet
quite near the Isle of Thanet
her mother tried to ban it
her father helped me plan it
and when I captured Janet
she bruised her pomegranate
she looked more like a gannet
she wasn't half a prannet
Tommy Trinder's famous joke from the 1940's about American G I's:-
"Over paid, over fed, over sexed and over here"
Marie Lloyd the famous musical singer from the beginning of the 20th century:-
"A little of what you fancy does you good"
All these idioms are very different but they all seem to have a definite similarity: a London attitude. Basically this is word play, not taking you self too seriously, the use of irony and sexual innuendo.
Duck Soup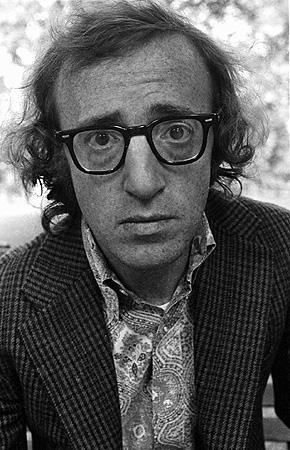 Possibly there is a similar thread running through the great New York Jewish comedians/film directors Gracho Marks, Woodie Allen and Mel Brooks. They all show an amazing fast talking intelligence and wit.
Glasgow
On a more serious note cultural traits can last for a 1000 of year's . Glasgow has a comparatively high murder rate. The weapon of choice is a small knife. A similar weapon was used by the early Scotts, the sgian dubh. This is more than a 1000 years in the past! This weapon was easily concealed under a cloak and was used to quickly settle disputes. Today Glasgow has one of the highest murder rates in Europe, mostly knife crimes and the small knife is used to quickly settle disputes.
London
William Hogarth and Steve Bell
This is not to bring too much attention to Glasgow. One of the world's great cities. If William Hogarth the great English artist was to return to modern London, he would find that pretty much the same cultural activities and social attitudes exist to-day as they did in his day.
Country Cultures
Lincolnshire
When I lived in South Lincolnshire England, I picked up a noticeable shift in the local accents between Spilsby in the north and Boston 15 miles in the south. The Spilsby accent was moving towards a northern Yorkshire accent and the Boston accent was East Anglian. The clue to this is in the town names; Spilsby "by" and Boston "ton" a town. "By" is a Viking/Norse suffix and "Ton" is an Anglo Saxon suffix. This was a boundary between the Anglo-Saxon south and the Viking North of early England. This was in the 1980's. It would not surprise me if this difference is still there now.
New Forest Hampshire
The practice of allowing livestock to roam freely has remained pretty much unchanged since William the Conqueror in the New Forest. I have seen a huge sow suckling at least 20 piglets at the side of the road in the open Forest. There were quite a few others! No enclosures. It seems to the New Forest escaped all the other enclosures of land that took place earlier on in English history.
I hope this gives readers food for thought. Cultures may evolve and change but patterns can stay for long periods. The major dominant industrial and cultural influences may seem to destroy local varieties but seem remarkably resilient, thank goodness!