Cinco de Mayo Party Ideas for Your Fiesta!
There are many ways to celebrate Cinco de Mayo. This holiday celebrates the Mexican army defeating the French army at the Battle of Puebla on May 5, 1862. With the defeat of the French army, a major European colonial power at that time, a victory for the Mexican people became a source of pride.
Credit: Pixabay
Images from Pixabay and altered on Canva
This holiday is celebrated by Mexicans, and particularly the Hispanic community in the United States. It is a time to celebrate and show Hispanic pride in food, dance, and song.
Even if you are not Hispanic, you can enjoy the celebration by hosting your own party!
The Invitations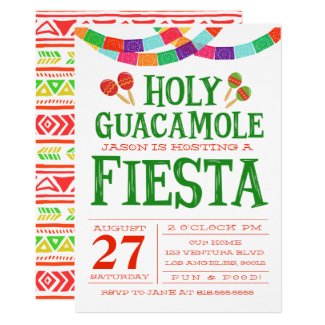 Credit: Pixabay
FUN FIESTA INVITATION! CARD
by
party_depot
About a month to six weeks in advance, send out your invitations. Create ones with the colors of Mexico, green red and white. If you create one yourself, use clip art of sombreros, Mexican flags, and maracas.
The Decorations
Credit: www.amazon.com
Many online party supply stores have decorations to help you celebrate this holiday. Buy streamers in red, green and white, sombreros for each guest as a party favor, maracas, and paper goods and plastic wear in the colors of the Mexican flag.
Credit: Shindigz
A pinata adds to the celebration. If it is a party with children, you can fill it with candy and small treasures. If it is for adults, you can fill it with Mexican candy, gift cards, or other novelty items for an adult audience.
The Food
Credit: Shindigz
Mexican Hat Candy Available on Amazon
Mexican food is on the menu of course! If you afford to, cater it in. If not, a buffet filled with these items can go very far. People can make and assemble their own to suit their taste. Here are some options:
Chips and salsa
Layered Mexican Dip
Enchiladas
Margaritas
Tacos with all of the fixings
Burritos
Rice
Beans
Pico de gallo
Empanadas
Dress for the Party
How should you dress for your fiesta?? Ponchos, sombreros, and huaraches and other holiday themed costumes would be appropriate. If your guests do not own any of those, ask them to wear the colors of the Mexican flag, green, red and white, to keep with the spirit of the party. As a party favor, give everyone a sombrero at the door.
Credit: Shindigz
Chili Pepper Hat Available on Amazon
Music Puts Everyone in a Great Mood!
There is a lot of wonderful Mexican music available to liven up your celebration. Many of the songs will be familiar to your party guests.
With the right decorations, food, and music, you will want to celebrate Cinco de Mayo in your home every year!