Have you ever wanted to make a quick phone call but you realized that you had left your phone at home? Well now with S.a.r.l's new application, Skype, you can make free phone calls with your iPod touch. No strings, no monthly fee, no kidding!

Things You Will Need
iPod touch 2nd Gen
iPod microphone
A wi-fi connection
Step 1
First you'll want to download the Skype application from the App Store. To do this, open the App Store on your iPod touch. Now go to Search and type in "Skype". Then tap on the Skype icon. Tap the blue box that says "Free", then tap "Install". The App Store will ask you for your iTunes user name and password. Then Skype will start installing on to your iPod.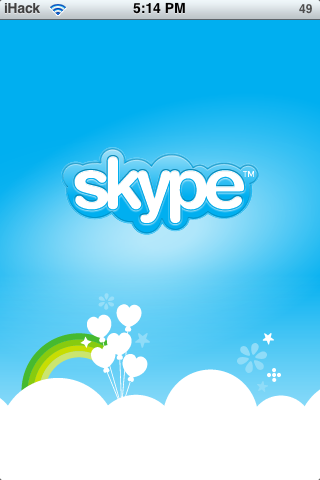 Step 2
Now open the Sype application by tapping on the Skype icon on your home screen.
Step 3
Tap on "Create Account" and you will see a message pop up. You have to accept it to proceed. Please read the message before deciding to accept or decline it.
Step 4
Now you can create your new account. Fill in your details as Skype asks for them. You will need to enter your name, a user name, a password, and your e-mail.
Step 5
Once you're done, you will be presented with the Skype application. With Skype you can IM, view moods, and call
people
though Skype's credit program. But this guide is going to show you how you can make calls without using the Skype credit program.
Step 6
Go into the "Call" tab which is found in the middle.
Step 7
Now dial 1800FREE411 (18003733411).
Then tap the green "Call" button.
Step 8
An automated messaging system will come up. You will first hear some advertisements, usually for WalMart, that is how they can afford giving free calls.
Step 9
It will ask you a series of questions like if you are calling business, or residential, and also city and state. Then you can place you call to where ever you would like to call.
There you go, free calls right from your iPod touch. Show it off to all of your friends. You'll never need to pay another cell phone bill.
Tips & Warnings
Remember that Skype is not intended to be used as an emergency phone.
If you are using a jailbroken iPod touch and you are having problems with Skype crashing, go into Cydia and install the latest Mobile Substrate. This solves the problem Skype was having with the underlying iPod touch OS.