Zazzle is a Great Way to Earn Money Online
You can make money on Zazzle creating custom shirts and other unique one-of-a-kind items. There are no start-up fees, no inventory, no shipping, and no customers to deal with. Simply create logos and designs from the comfort of you own home and the potential to earn money is limitless!
How to Get Started
In order to make money on Zazzle creating custom shirts and other items, you need to set up a free account. Go to the Zazzle website and follow the easy to follow steps for creating your own account.
Designing
There are different ways to design on Zazzle. You can use their online tools to make custom products to make money. Pick an item, create it, and then it will ask if you want to sell it and put it on other kinds of items. Just pick the ones you want to do and you are done.
Another way to design items for sale is to go to the Design Center on Zazzle's website and submit your image or logo. It will appear on more than 250 different products! You can select which products are right for your image or logo. By doing this for just a few images, you will have thousands of items up and available for purchase at your online store.
If you like to take pictures, you can upload your own and place them on products such as shirts, mugs, note cards and more. Another option is to use public domain sites and use that art to create shirts.
If you are a newbie with a lot questions, there is a very helpful forum to get you started.
Credit: www.zazzle.com
Building Your Store
Zazzle allows you to build your store so you can earn money. By using "Zazzle Store Builder" you will be able to get the word out about your newest designs. The website has very detailed step-by-step instructions for you to follow.
Advertising Your Store
There are many free ways to advertise your store and the products you have created.
In your personal email, create a signature with a link to your Zazzle store. You can change the tagline when new items are available. This is especially useful when you want to let everyone know about new holiday items you just added to your store that would make great gifts.
You can create a Zazzle gallery right on your blog. You can add updates in your blog to let everyone know that new items are available for purchase and showcase your Zazzle "flash panel".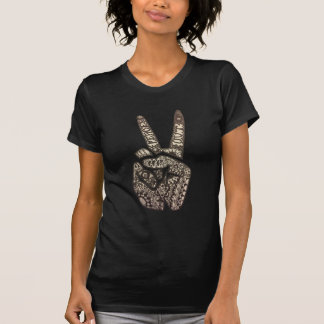 Credit: www.zazzle.com
Or better yet, create a blog exclusively for showcasing your Zazzle designs. As with any blog, submit it to Google. If you are designing for the "mommyblogging set" use resources such as Blogher, to advertise your products.
Pinterest is also a great way to showcase what you are creating. Create keyword rich boards and descriptions to help increase traffic to your designs.
Facebook is another great tool for advertising your Zazzle work. You can have a link to your store in your profile or add a comment when a new item has just been listed.
With a little time and effort, you will be well on your way to making money on Zazzle with custom shirts.