How to Save Money and Cut Your Own Hair
Learning to cut your own hair is a great way to save time and money. It is not nearly as hard as it seems, and it is a great feeling to be able to cut your own hair the way you want it with no cost, no line, and no awkward small talk with your barber. There is a small cost involved to get started, but after 2-3 months, the equipment you buy will pay for itself, and then will save you money for potentially the rest of your life.
If you are a guy, learn to cut your own hair! You never know, your friends might start coming to you to get their hair cut and you could make a little extra money on the side too.
Invest in a good set of clippers
The clippers are how you will be doing the cutting. A good set of clippers will have the clippers along with a number of different sized guards, a comb, some scissors, and some oil for the clippers. You get what you pay for! You should be able to get a good clipper set for thirty to sixty dollars.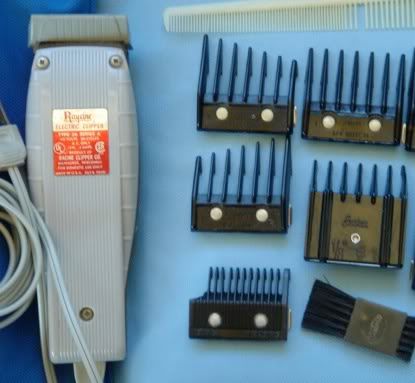 Purchase a 3 sided mirror
Although it is possible to cut your hair only using your bathroom mirror, it is much easier to do so if you have a 3 sided mirror. This way you can use both of your hands while being able to see and cut the back of your hair rather than awkwardly holding a handheld mirror behind your head and cutting it with your right hand. I use the Self-Cut System. This is a great product that allows you to see your hair at all angles.
Watch videos
Before you jump right in and start cutting, make sure to check out YouTube and watch some videos on how to cut your hair the way you want it. There are some great tutorials on YouTube for nearly every style of hair.
Practice
Practice really does make perfect. Your first few haircuts won't be your greatest, but the more you do it, the better you will get. It is so satisfying when you are able to cut your hair the way you want it, saving you so much time and money.
Learning to cut your own hair is a satisfying, money-saving, rewarding experience. Once you get good at it, there will be no more disconnect between you and your barber because you will be the barber!