Zazzle.com is a great place to make some online passive income from your photography or illustrations. You can sign up for a free store and begin making products for sale as soon as you get some images uploaded. The problem is, you have now created a handful of your own products in a pool of 30 MILLION other products. The chances of someone stumbling upon your product and purchasing it are slim to say the least.
It is really up to you, the Zazzle store owner, to promote your stuff.
Target niches that don't have a lot of competition. Having your products be one or two out of 100 is better than one or two out of 1000+ products
Use good tags when you create your products. The Zazzle search engine, as well as others like Google and Bing, will use these for indexing.
Use good SEO techniques in your descriptive text, try to repeat some of the tags in the text.
Promote your store where ever possible. Zazzle supplies several widgets for you to use in your own blog, website, facebook, etc.
Write about your products on your blog and other locations and include backlinks to your products.
Create links to your products with images, like this postcard of an antique tractor.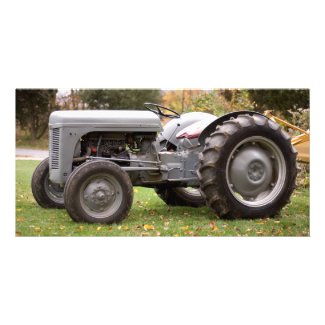 Add a link to your Zazzle store to your email signature

You could even go so far as to do some Pay Per Click (PPC) for your products, but this is a somewhat more advanced technique and should be used with caution as it can cost a lot of money in a hurry.
These are just some ideas on how to improve your chances of getting a sale on Zazzle. You can have the greatest phototgraph ever taken on a Zazzle product to sell but if no one sees it, it won't sell. Promote your Zazzle store much like you would any other site, it can be more challenging to promote a Zazzle store than articles because you only have a short description and keywords.