Save on Beer
In these times of economic gloom most of us are looking to save money wherever we can. This article offers a few ideas on how the beer drinker can make savings, without cutting consumption or necessarily scrimping on quality.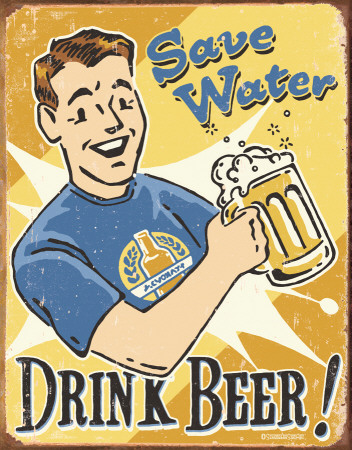 Beer Saving Tip 1: Use Beer comparison websites
Many Beer drinkers, myself included, are creatures of habit. We know what beer we like, we know where to buy it and we don't like to change. For many years I stuck to buying beer at the same liquor store and the same supermarket.
It wasn't until I stumbled across an incredible online deal on one of my favourite beers that I started to realise the error of my ways. This beer was selling through an online promotion for just £2.50 for 6. That is just 41p per bottle or approximately $0.65! I realised from this point that my habitual beer buying had been costing me dearly and that big savings could be made by spending a few minutes comparing beer deals online.
Check out the following beer comparison websites for deals on beer.
Saveonbrew.com (US)
SaveOnBrew is the largest beer price search engine in the United States. Visitors to the site enter their zip codes into the search engine to access the best advertised deals in their area. They can also filter beer listings by domestic v imported, microbrew, ciders, flavored drinks, brands, stores and quantity. SaveOnBrew features all varieties of beer from Bud, Miller, Coors, Labatt to Guinness and Stella Artois. New beers are being added to the database all the time, so the chances of finding that obscure beer that you love are very good. At any given time the website lists between 250,000 and 300,000 beer deals across the United States. For each deal the site shows you the beer, a review of the beer, the price, packaging and how many days until the deal expires. The search results will even show a map of where to find the beer deal.
Mysupermarket.co.uk (UK)
Unfortunately here in the UK we don't have a website as good as SaveonBrew to compare beer deals, however the mysupermarket makes a pretty decent alternative. Click on the drinks icon to bring up deals on beer at 4 of the big UK supermarkets (Tesco, ASDA, Sainsbury's, Waitrose). The website claims to have over 33,000 beer deals in the database. Compare results from the largest supermarkets, and sort the beers by brand or from low price to high.
Beer Saving Tip 2: - Always look at the Unit cost
Ignore the packaging and start looking at beer in terms of Price per Unit
Like a lot of food items beer is being packaged in all manner of ways to disguise the true cost of the contents.
Beer is sold in packs of four, six, eight, twelve and twenty-four which makes it very difficult to compare prices on your favourite beers. To find the best deals on beer look beyond the packaging and always look at the price per litre. This is always displayed on the price (at least here in the UK). Often what seems like a good deal at first is not such a good deal when you start comparing the price per litre.
Beer Saving Tip 3. Take advantage of happy hour
Going out to drink? Save money by going to bars and pubs during happy hour. Depending on where in the world you live, happy hour can last all night or just one hour. If you only have 1 hour in which to take advantage of happy hour prices you don't want to squander the opportunity by messing about. Be sure to get to the bar early, maybe even get a drink in before happy hour to warm up for the 1 hour drinking sprint that will follow.
In all seriousness, buying drinks during happy hour are a good way to save money on a night out. Sometimes it is possible to time your visits to various bars on a night out to hit 2 or more happy hours on the same night.
Beer Saving Tip 4: Brew Your Own Beer
Brewing your own beer at home is an effective way of saving money on beer. Not only will you save money but it can provide a rewarding and possibly lifelong hobby. I am no expert on brewing beer but there are plenty of great articles here on Infobarrel about Home Brewing so be sure to take a look.
Thanks for reading as always drink responsibly.