Using Google to Do the Research
Finding Info Before You Buy
Google is the most effective source out there for studying various items. Not only is it an excellent point to start with research for writing a paper; it's also a great place to start when you have some questions before you spend your hard earned money. Here are a couple of guidelines for comparing goods and deals.
Looking for Reviews
Looking for evaluations is a bit difficult on Google, for the reason that there are numerous review articles that are monetarily compensated. Easily put, affiliate marketers creating revenue on goods will write artificially inflated evaluations to make sales. Many of these rank in Google. (Note: Regardless of whether or not you use an affiliate site for product reviews or a crowd sourced information site like InfoBarrel for them, make sure you check the ratings for the product you're interested at the website where you plan on shopping. This will ensure that you get a balance of opinions before buying.)
That mentioned, by studying a few evaluations and putting together a complete story, you can always realize what the best features and worst details of a product are. To find these results, simply enter your product name + review. For example: "Kindle Fire review" (without the quote marks) or you can see an example in the image below.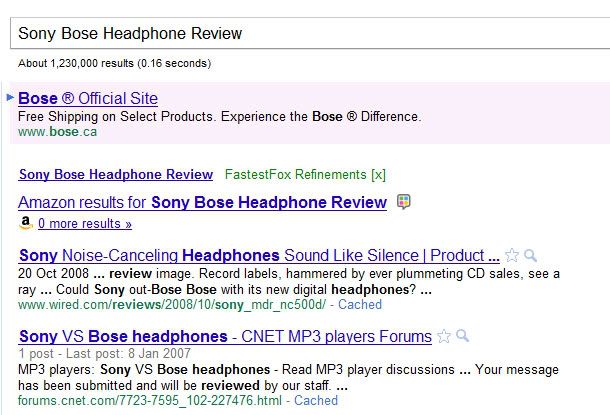 We are fortunate since we live in a day and age where resources are available to help us make sound decisions about how we spend our cash. Google is a tool in our arsenal.
Product Comparisons
Finding product comparisons is an effective method to settle on which product to get. To find a product comparison, look for two product names and the word "comparison."
For example:
"Kindle Fire Comparison"
"Digital Picture Frame Comparison"
You should also try adding the word VS or Versus:
"Kindle Fire VS iPad 2"
"Wordpress versus Blogger comparison"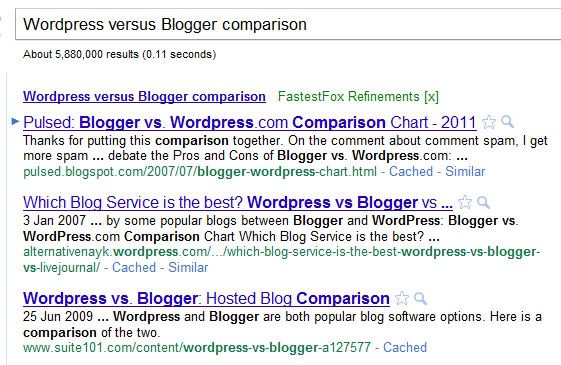 Finding the Top Product
If you have a generic product you should get and don't understand which is the best one, enter keywords like "best" or "top" and see what other people's recommendations are.
For example:
"Best table"
"Top 10 creative toys for kids"
"Best digital picture frame"
When you have a certain model, do more research on that model by hunting for evaluations and comparisons.
Google offers the most information for the informed shopper who gets online to do research before buying. Follow these guidelines will ensure that you use Google strategically when doing the legwork before you spend your money.