Does The Play Of A Third String QB Really Matter?
Those of us that are football fans get excited every year when August rolls around and preseason gets under way but for most of us it is the anticipation of the real season that is what gets us excited. If you are enough of a fan to watch preseason games, or perhaps to watch the analysts discussing the games on the NFL Network, you know that they have a passion for blowing things way out of proportion. My chosen example to illustrate that point this year is the San Francisco 49ers.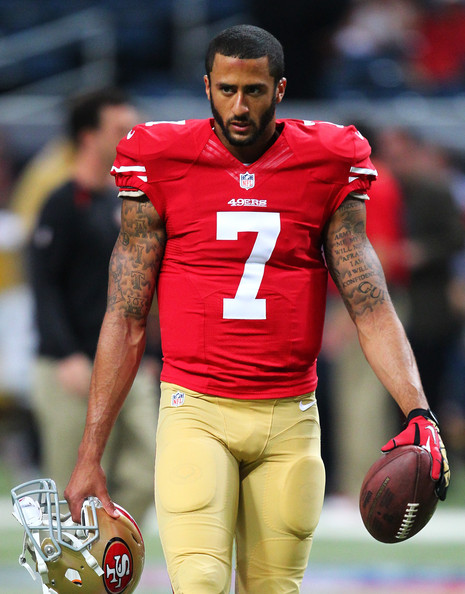 Through the first three preseason games that they played the 49ers scored 24 points including being shutout at home by Denver and managing only a field goal against Baltimore. The analysts had a great deal to say about this serious problem and what the 49ers were going to have to do in order to solve the problem. Some knew enough to not overreact but there were some that were 'genuinely concerned' and felt that something needed to be done quickly. I'll tell you why this issue as well as most other preseason issues are really non-issues. In the three games that the 49ers played before their finale against Houston the starting offense had been on the field for less than a half's worth of time. They were on the field for one possession against Baltimore and then for two possessions against Denver.
It should also be noted that
Frank Gore who is a pivotal part of their offense wasn't in the first game at all and only in for the first series against the Broncos. Even in the third game when many of the starters were on the field longer, Gore was still only out there for one series. At 31 years-old, Gore knows what he ahs to do to be ready for the season and the only thing the extra snaps will do is add to his long term fatigue. Michael Crabtree has been Kaepernick's favourite target when he's been healthy and he has seen very limited time as well.
Does it really matter to the 49ers chances of success if Blaine Gabbert or Josh Johnson can lead the team down the field at will? Not likely.
It is also worth noting that the history of the 49ers under Coach Jim Harbaugh would indicate that this preseason has looked a lot like his three other preseasons. Those three seasons ended with a loss in the Super Bowl and two narrow losses in the Conference Championship. We should feel secure that Coach Harbaugh will have his team ready to go when the games actually start to mean something.
I realize that analysts are just doing their job and trying to add to the intrigue and suspense but I think this is a perfect example of how sometimes they simply try to make something out of nothing. This perfect example is only one and I'm sure we could come up with at least thirty-one more examples of preseason issues that really don't matter.
For The Young Football Fan In Your Household
San Francisco 49ers Colin Kaepernick #7 NFL Infant's Red Nike Jersey (18 Months, Red)
Amazon Price:

$44.00

$29.99 Buy Now
(price as of Sep 1, 2014)